Please choose a gallery to view...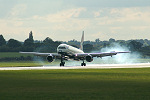 This gallery contains some of my favourite shots. If you're a photographer yourself then you'll know that every now and then, you click the shutter and you know you just captured a beauty… and sometimes just by accident! It might be the angle, the composition, the light, or it could just be a good ol' classic collectors shot; a clean side-profile in full sun!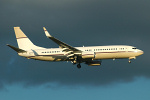 In recent years, business aviation has easily outpaced other sectors in aviation and it is not uncommon these days to see a variety of small bizjets at most airports around the world; Gulfstreams and Falcons and so on. However, for those who can afford it, some bizjets can never be too big. This gallery samples a few of these larger executive jets, in service with firms, organisations and governments world-wide.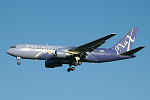 The world of aviation is a fast changing one, and what is around today is often gone tomorrow! It's a sad truth, but it has been known to keep many an aviation photographer on their toes. This gallery contains a selection of airlines, aircraft and colour schemes that are sadly no longer with us.

One of the best things about aviation photography is that there's usually something new out there to see. Colour schemes can make all the difference to how an aircraft looks, especially the special, 'one-off' schemes, and this gallery shows some of the best special liveries I've photographed.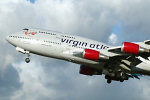 The mighty Boeing 747 celebrated a special birthday on 10th February 2009 - forty years since her first flight in 1969. Well known to most as the jumbo jet, over 1500 'forty-sevens have been ordered thus far. Indeed, she continues to sell well and in 2010 we look forward to her latest incarnations - the 747-8 Freighter and Intercontinental versions. Here are some of my 747 favourites.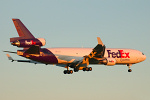 Some of the best aviation photographs can often been captured in the hour after sunrise, or the hour just before sunset. It's a beautiful time of day, especially if the sky is clear, and can be well worth getting up early (or staying out late) for. This gallery shows some of my favourite dawn and dusk photos.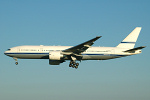 Interested in which are the most popular photos in the site? This gallery contains the site's top 30 photos. It's always interesting to see the attention that different photos get. You can normally tell which photos are going to prove more popular, but every now and then a 'regular' photo records an unusual number of hits which you just can't explain!